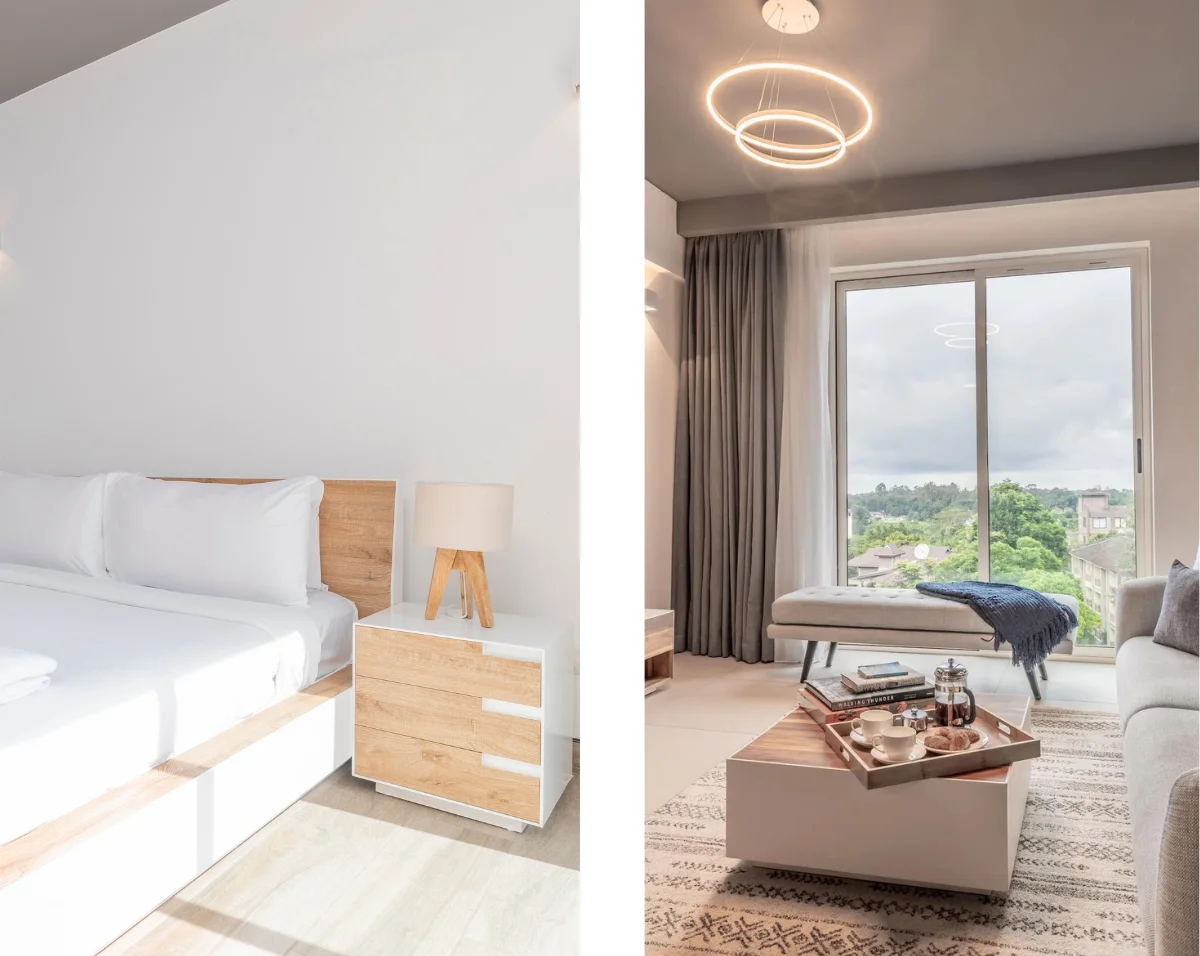 Millions of Guests around the world
YourHost offers a personal service for guests who value exceptional quality homes and experiences in the most desirable destinations across Kenya.
Book your dream stay today
A slick modern apartment in the city, this property has chic, modern interiors offering clean and comfortable living spaces.
The location is in the heart of Kilimani which is the ideal location to explore the city. The complex has an outdoor heated pool, wellness centre with gym and sauna, 24/7 reception and concierge service, a creche, bar lounge, roof top and convenience store.
Ellie Meleisea
2023-03-31
I had a wonderful stay and recommend this company to anyone visiting Kenya!
The service was really amazing, and the look of the apartment was exemplary.
Pauline Ibeere
2023-03-31
Extremely lovely apartment, great customer service I will definitely be back
Olivia Williams
2023-03-30
Amazing from start to finish!
Definitely worth the stay! Keep up the good job Yourhost!
Rosemary Mkiwa
2022-03-28
Loved my stay with YourHost. Everything was planned from my airport transfers to my entire stay. Would highly recommend for business or leisure. Well done!