We have an extensive range of properties from slick city apartments to smart hideaways in the bush.  We offer different solutions for any type of stay.
Our business stays are fully serviced apartments located in the heart of Nairobi making them the ideal choice for those looking for a central location for business travel or those in need of a city break.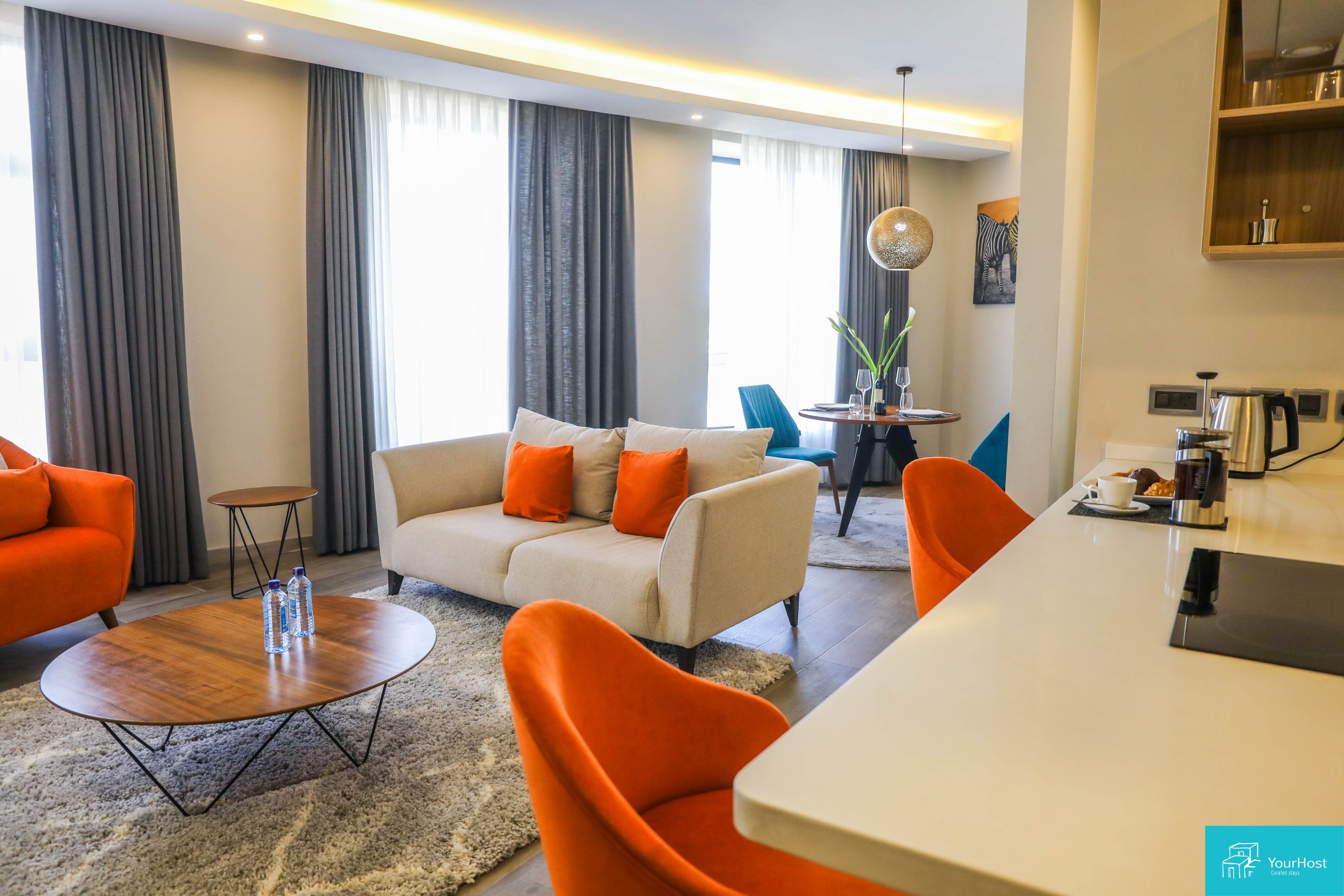 This one bedroom apartment comes with state of the art decor and a 180 degree view of Nairobi National park as well as breathtaking views of the city. It is ideal for business executives and leisure seekers alike. Guests can enjoy amenities such as all-day dining at the onsite restaurant, a coffee shop, a pool bar, a fully equipped gym, an outdoor pool, and a welcoming co-working meeting space and board room.
Our trendy stays are little gems that we have found that offer extremely affordable accommodation yet do not compromise on interiors, cleanliness or quality of service.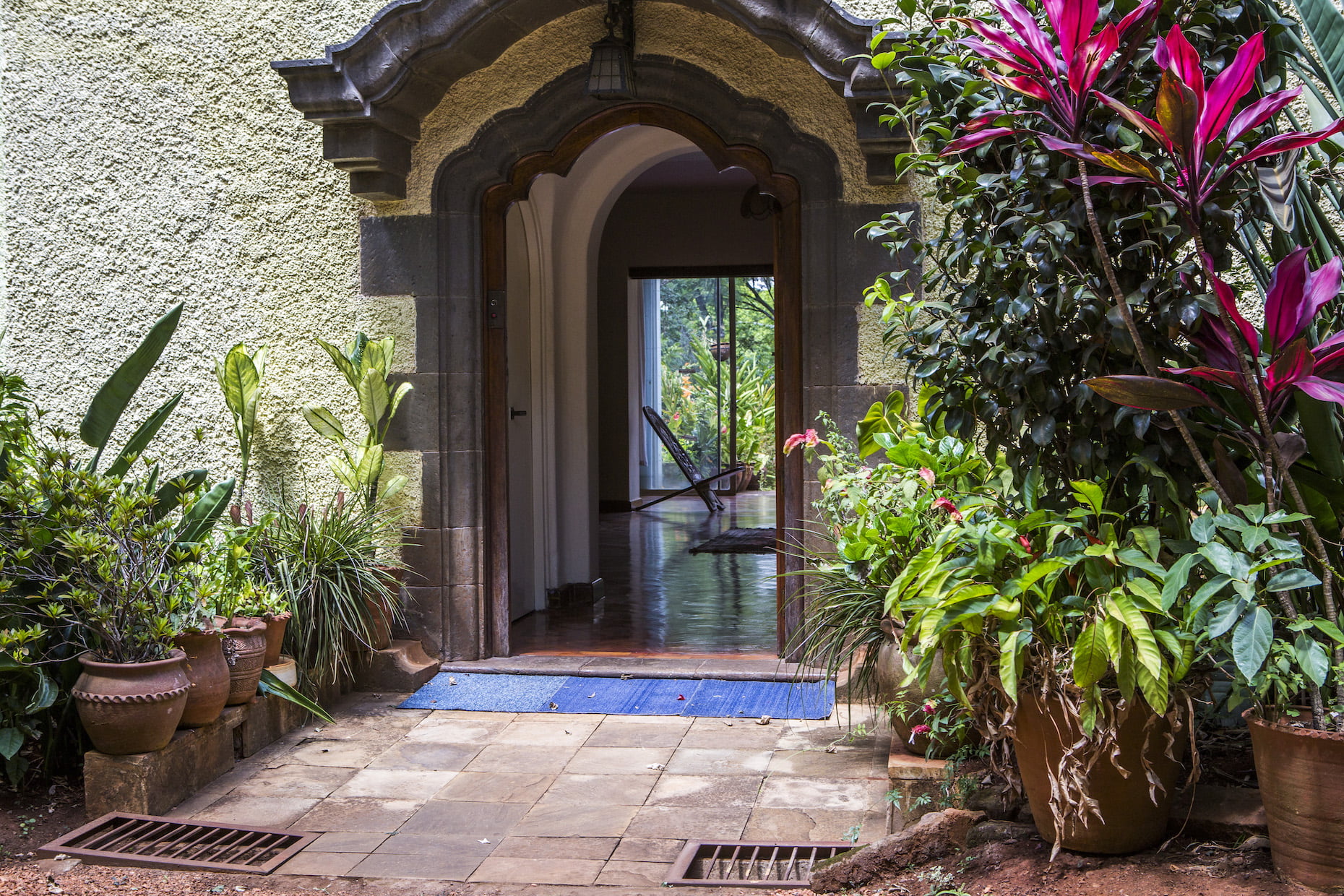 Just a stone's throw away from The UN, this colonial style home in Muthaiga overlooks Karura forest and is your home away from home whilst in Nairobi. Set on five acres of land, it has the perfect garden for children to play in or for you to relax and read a book.
The home sits on a prominent and charming street and as a guest, you will get the unique opportunity of being situated in a residential area with the convenience of accessing restaurants and shopping malls.
We have handpicked our destination stays to offer the finest retreats in Kenya ideal for families or groups of friends travelling together.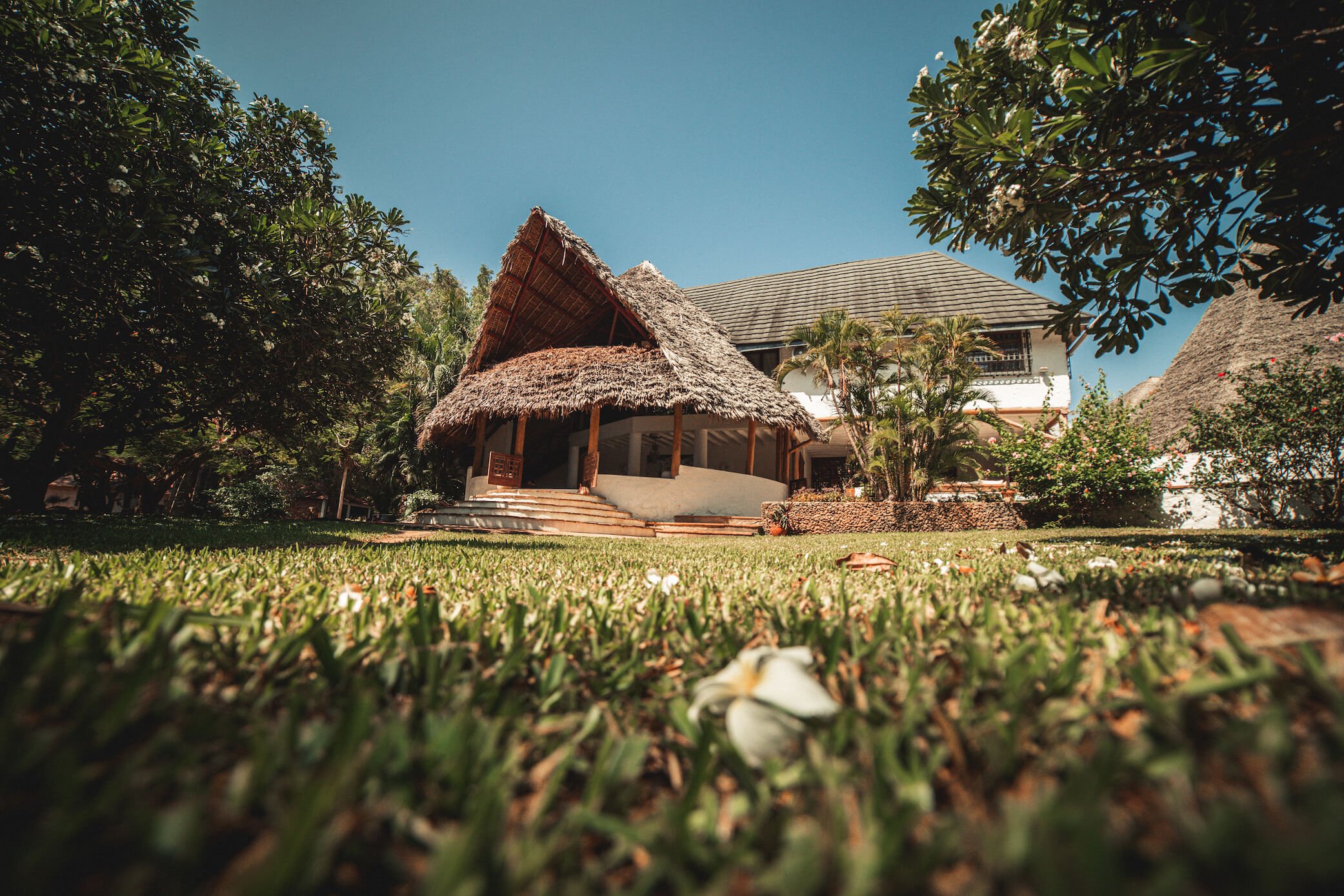 Living on a Dream is a stylish 4 bed villa and a spacious place to stay. Set on over an acre of lush garden, it is a perfect choice for families and groups of friends. The house is fully staffed with chef, housekeeper, gardener/pool attendant and night guard.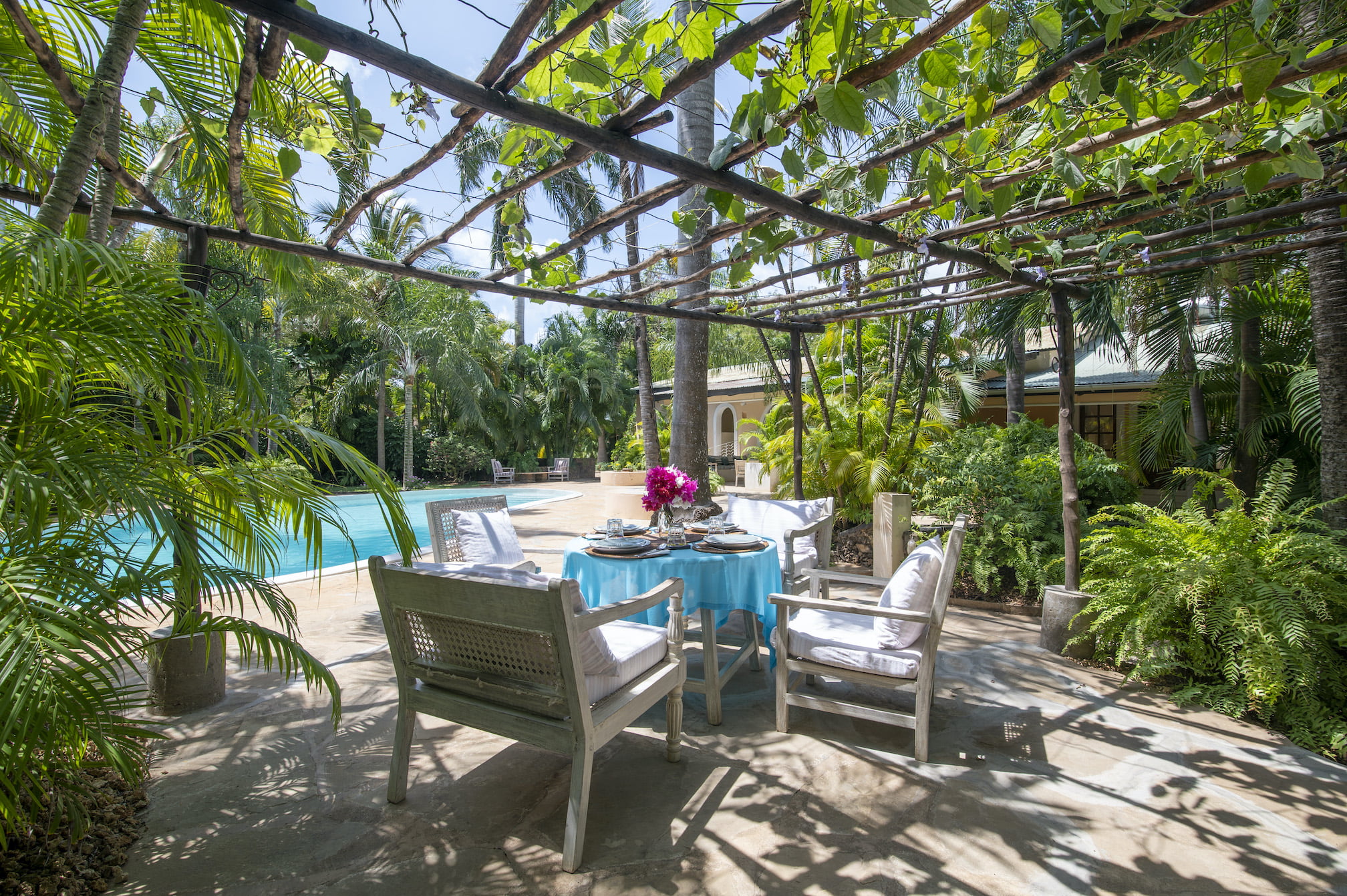 Escape to Frangipani Cottage, a beautiful two bedroom cottage located on a one acre plot surrounded by a stunning tropical garden. Relax and unwind in the swimming pool or enjoy the communal area with includes a comfy veranda, a dining area, a massage room and a spacious kitchen.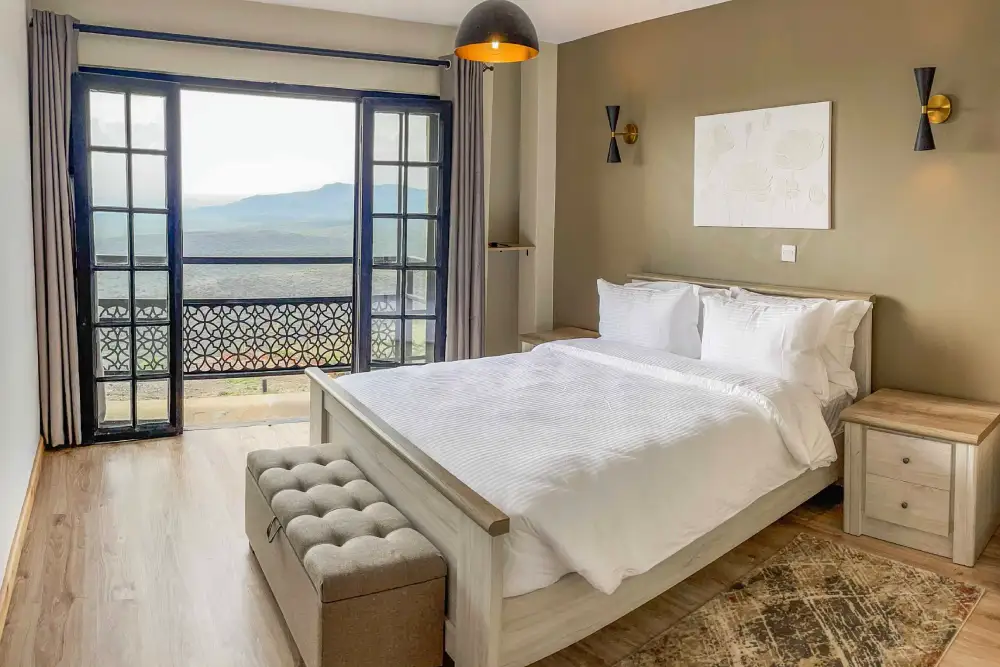 Tulia views is a unique and tranquil four bedroom ensuite villa located at the famous Champagne Ridge with fantastic views of the Rift Valley and beyond. The villa is impeccably designed with impressive modern interiors and has a cliff-top plunge pool as well as a 60 inch flatscreen TV and good Wifi. The property makes an ideal weekend getaway for a family or group of friends looking for a city escape.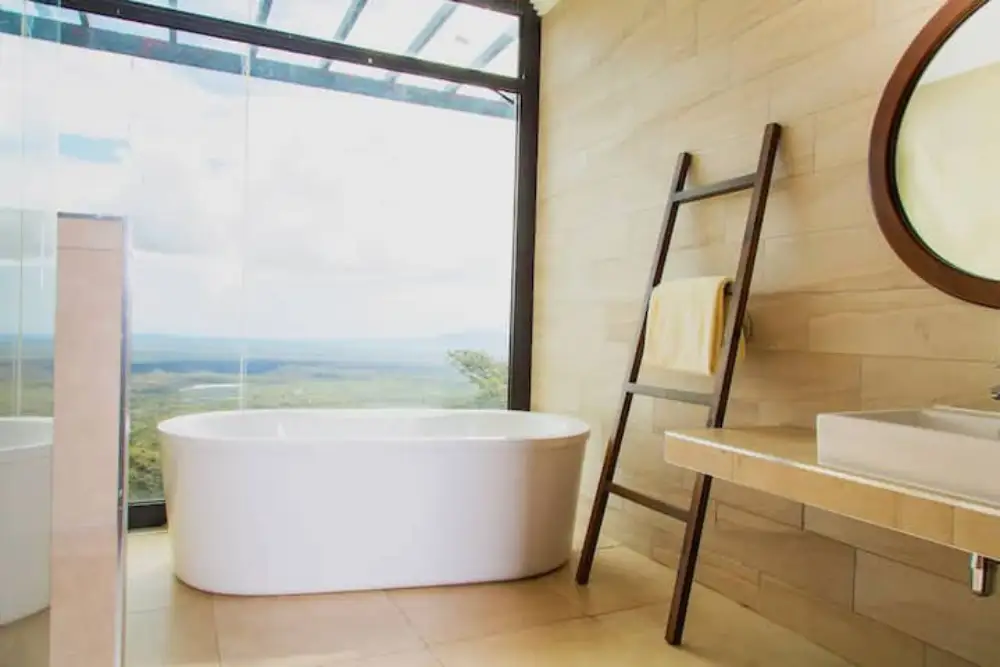 The Glasshouse is a four bedroom villa located in the majestic Champagne Ridge and is the perfect getaway for families or groups of friends looking to escape the city.
The modern design includes floor to ceiling windows which seamlessly connect the indoors with their spectacular outdoor scenery.
The multiple verandas make for the ideal cocktail setting whilst watching the sun go down and there is a designer bathtub to relax in.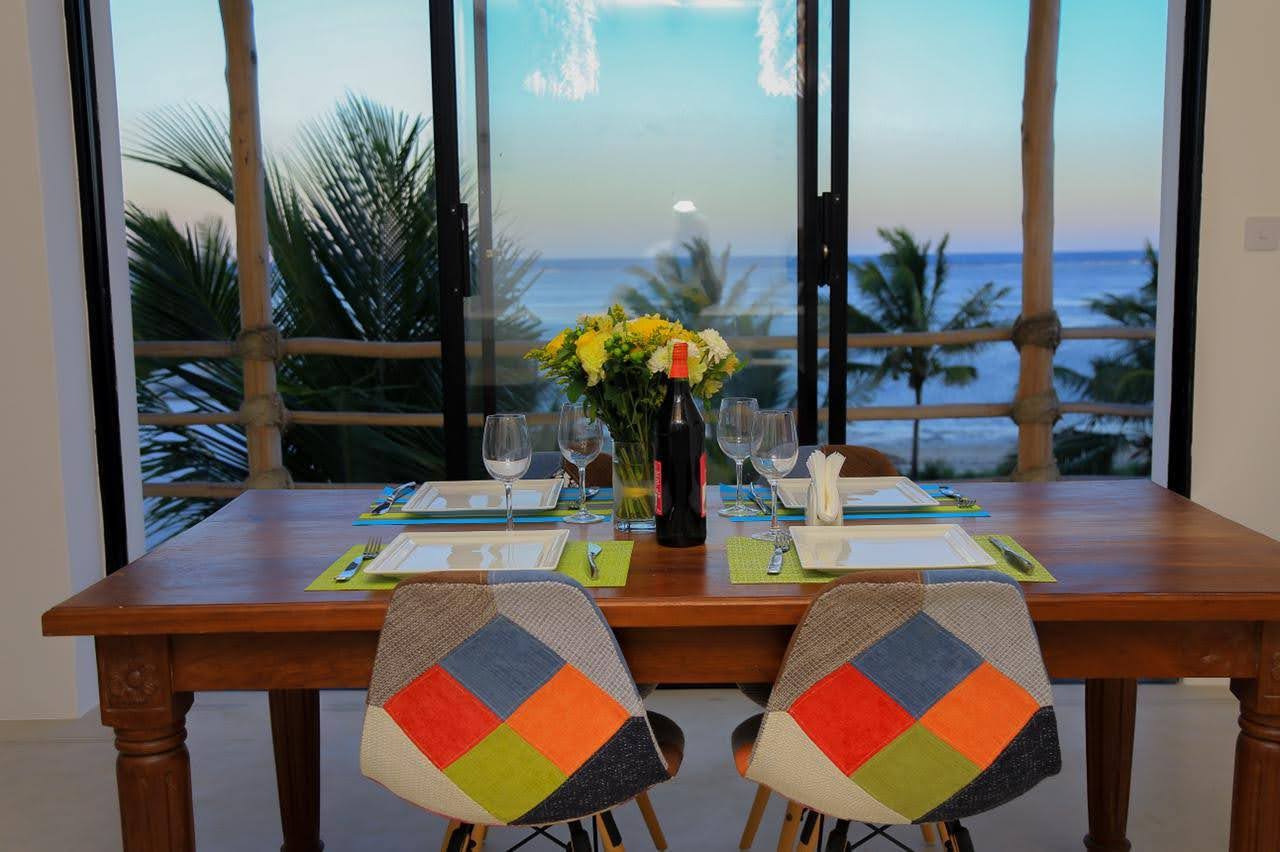 This stunning beachfront two-bedroom apartment has everything you need for a relaxing and comfortable stay. Each bedroom features a double bed, private washroom with a shower, air conditioning and mosquito nets. Step onto the balcony and enjoy direct views of the pool and sea, with direct access to the beach just a stone's throw away.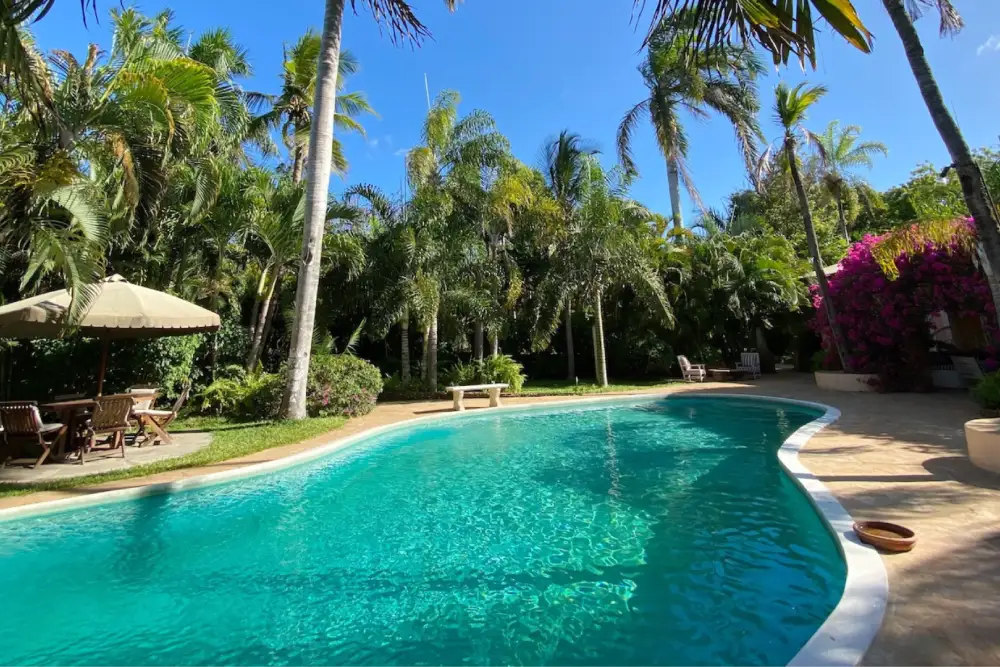 Allamanda is a beautiful three bed holiday home on a one-acre plot in a stunning tropical garden. The swimming pool and the communal area include a comfy veranda, a dining area as well as a massage room and spacious kitchen.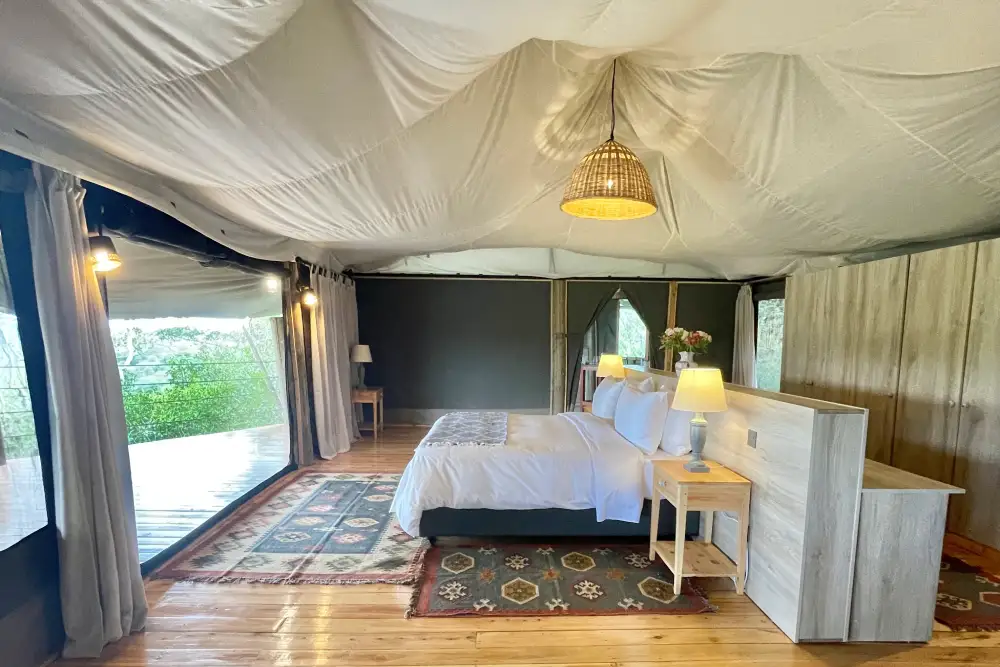 This exquisite luxury 2 bedroom tent is glamping at its best. The interiors have been impeccably designed to offer all the modern comforts including a modern bath and power shower with breathtaking views. The tents are ideally located to explore Nanyuki, Mount Kenya and the surrounding area or simply take in the view from the privacy of your balcony.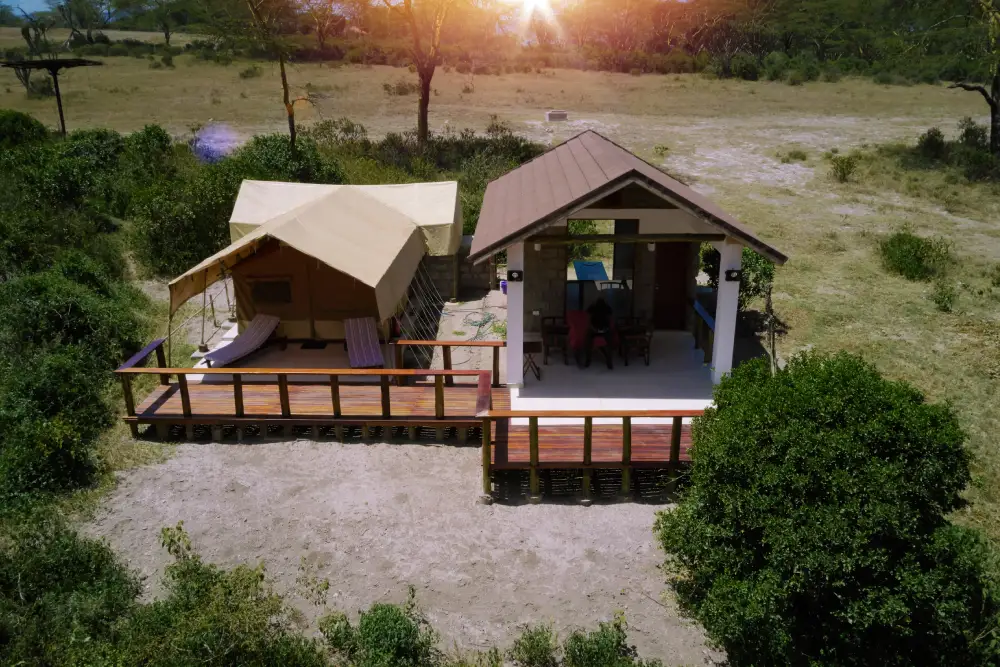 Disconnect and unwind while you enjoy the scenic views and unique al fresco experiences in our luxury tents situated right by two beautiful lakes, Oloidien and Naivasha.
Spend your days out on the lake spotting hippos and hundreds of birdlife or viewing the many zebra and giraffe that inhabit Sanctuary Farm.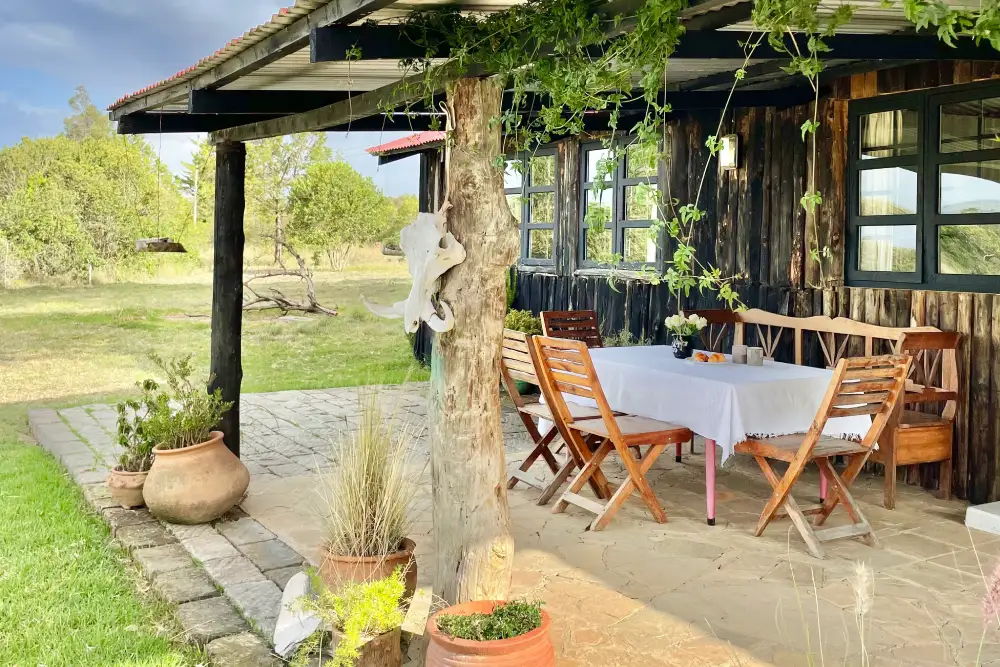 The rustic charm of this newly converted barn will be your cosy away from home to discover Nanyuki, Mount Kenya and the surrounding area.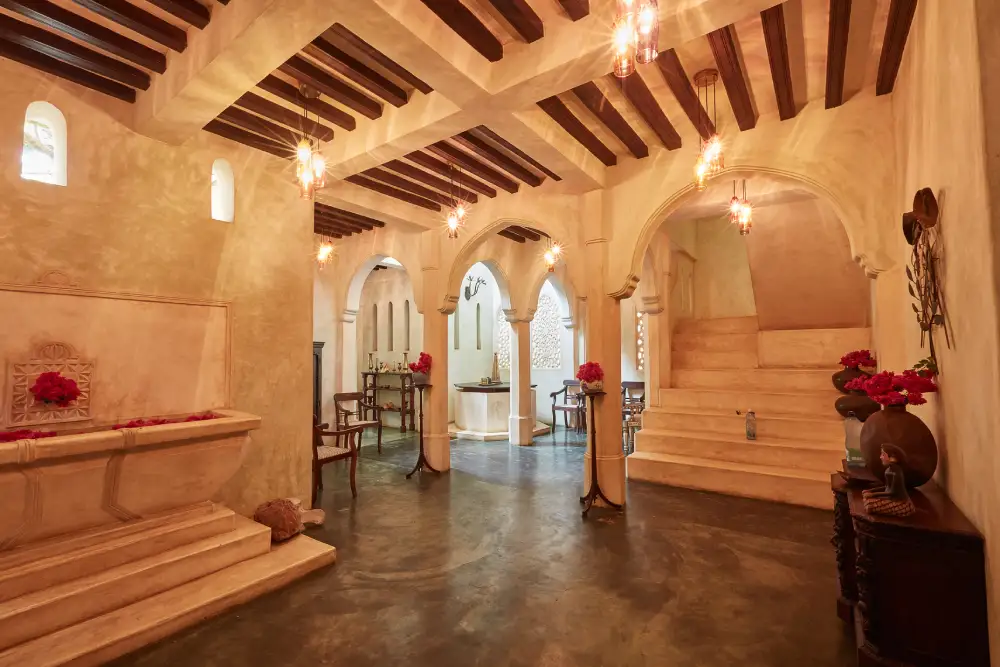 Tucked away in a quiet and beautiful location in the heart of Shela Village is this stunning four bedroom arabesque gem. It is an ideal location for those looking to explore the narrow streets of Lamu and Shela and wander into the many shops and cafes on offer.
The villa accommodates up to 8 people and is just a 5-minute walk from the famous sandy beaches of Lamu.